Composites industry
Found Companies 5

Gerber, CAD-CAM, templets' construction, templets' multiplication, templets, consultations, ACCU MARK, PDS, plotter, ...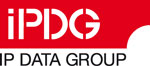 CAD/CAM, engraving using laser, routing, laser, leather, textile, graphics, advertising, bending
Draugystės g. 15B, Kaunas

overlocks, sewing machines, sewing supplies, ironing tables, irons, steam generators, Teflon, stain removers, thread, ...
Raudondvario pl. 76, I korp., 202 (Vilijampolė), Kaunas

DEVOLD AMT is a leading supplier of multiaxial fiber reinforcements to the composites industry, specialising in supplying high-volume customers. ...
Pramonės g. 20D, Kuršėnai, Šiaulių r.

mounting elements, structures from metal, metallic products, manufacturing, stamping, powder painting, welding, angles, ...
Išsisaugokite iki 20 įmonių šioje atmintinėje, paspausdami 'Išsisaugoti' nuorodą esančią prie kiekvienos įmonės.